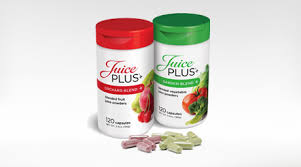 JuicePlus+ Orchard and Garden Blend (caps or Chewables) - $60 each (a two month supply)
JuicePlus+ Vineyard Blend (caps or Chewables) - $65 (a two month supply)
JuicePlus+ Complete - protein meal replacement powder - $35
These are retail prices, of course, and depend on current stock. Ask about Preferred Customer pricing by calling (425) 348-5207.
---
Backtivators - Alert!! We no longer offer Backtivators. Most of them won't hold air any more so we don't buy them. We do recommend the FitBall Seating Disc as an alternative, depending on a few factors. FitBall has a website you can Google... I can't offer you a better price.
Exercise balls - $40 (Search "The Miracle Cure" post on our Blog for details on using the physio-ball.) We will size them and inflate them to the proper level for you!
We only offer the professional-grade Versaball and Versaball Pro.
Tempur-Pedic products (including mattresses!!)
Biofreeze 4 oz. tubes, spray or jel - Only $13 (plus Tax)